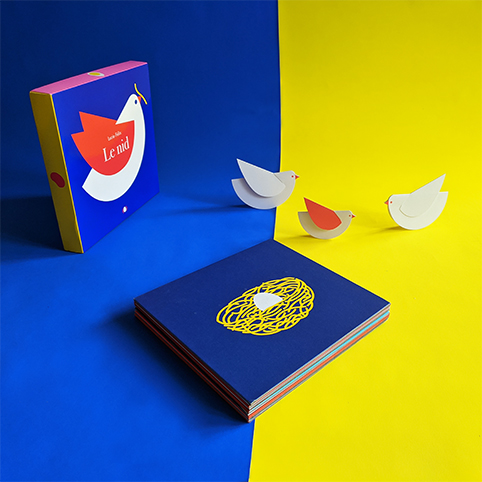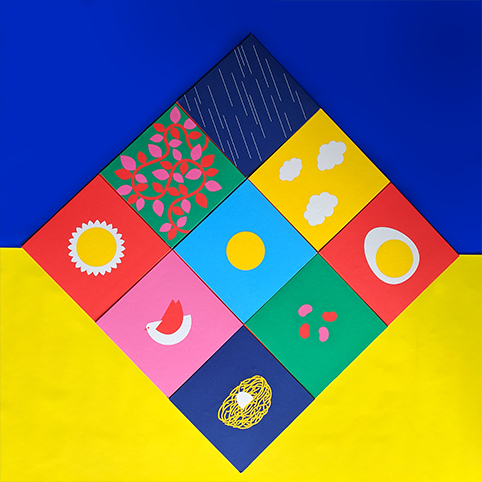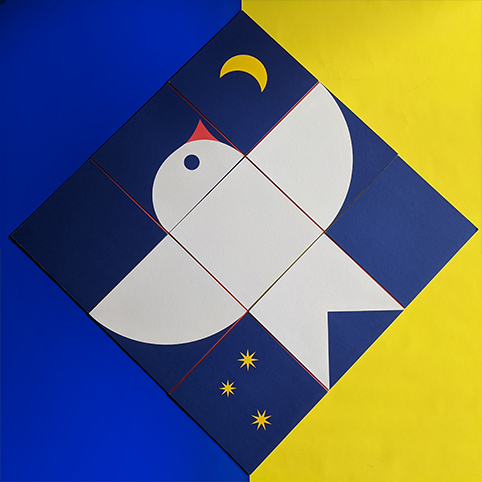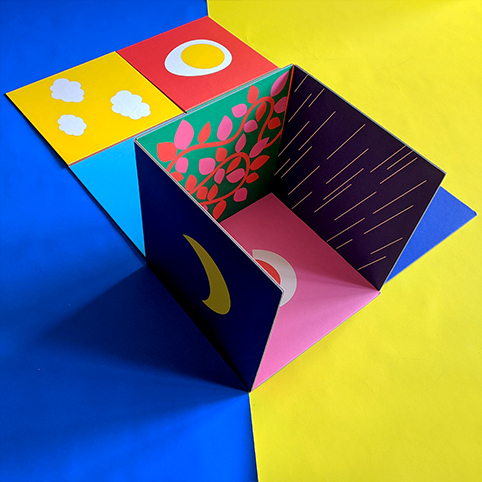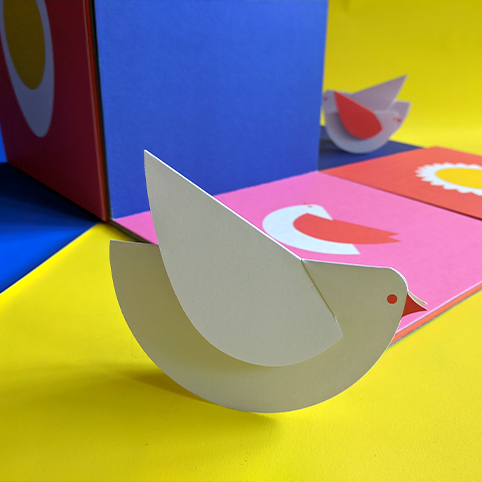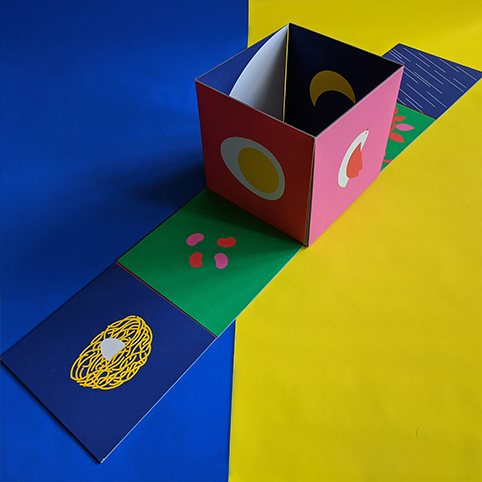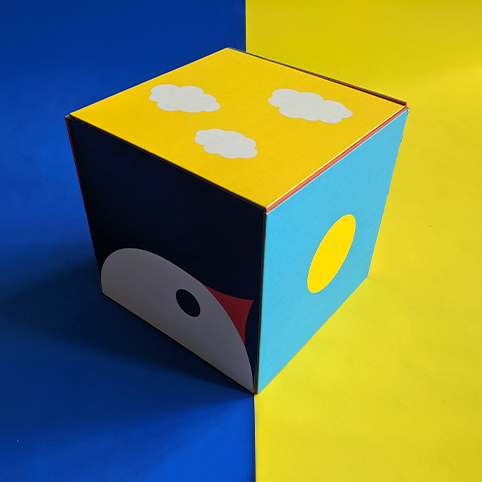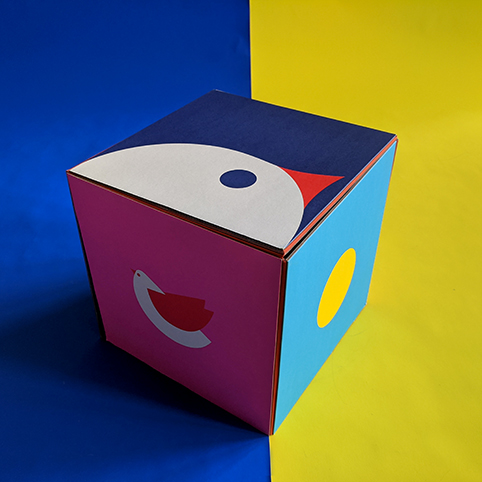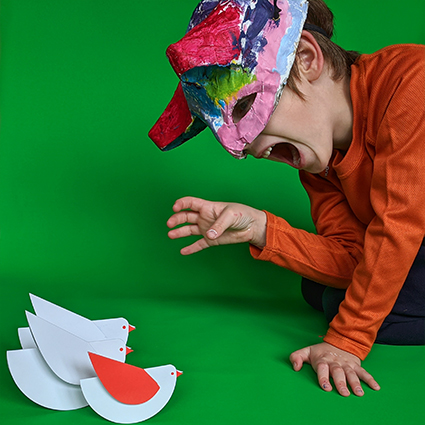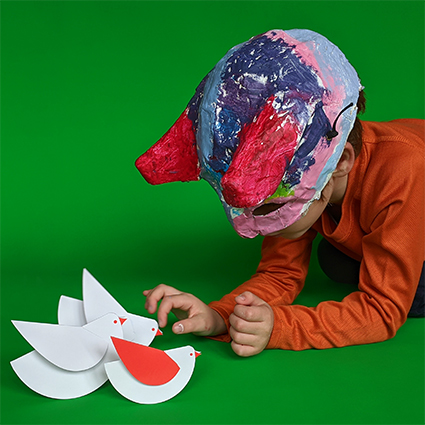 Le Nid, les Grandes Personnes, 2022
Voici un imagier pour les tout-petits, qui se lit, se regarde, se joue et se construit. Un livre qui se déplie en un beau tapis de jeu. L'enfant pourra montrer, nommer, mais aussi crapahuter d'une image à l'autre. L'objet peut aussi être déployé en surprenantes cabanes où les interactions entre les images varient, et font naître des combinaisons qui inspirent des histoires différentes et dont les petits oiseaux à bascule deviennent les personnages.

This colorful book is a surprising object that can be many things : a picture book, a mat, a cube, or a house. To our little ones delight, it can transform and become the pretext to many different games. Made of thick cardboard with a strong binding, it can be handle and fumbled with. The characters of this book are three little rocking birds the children can manipulate and give their own voice to.