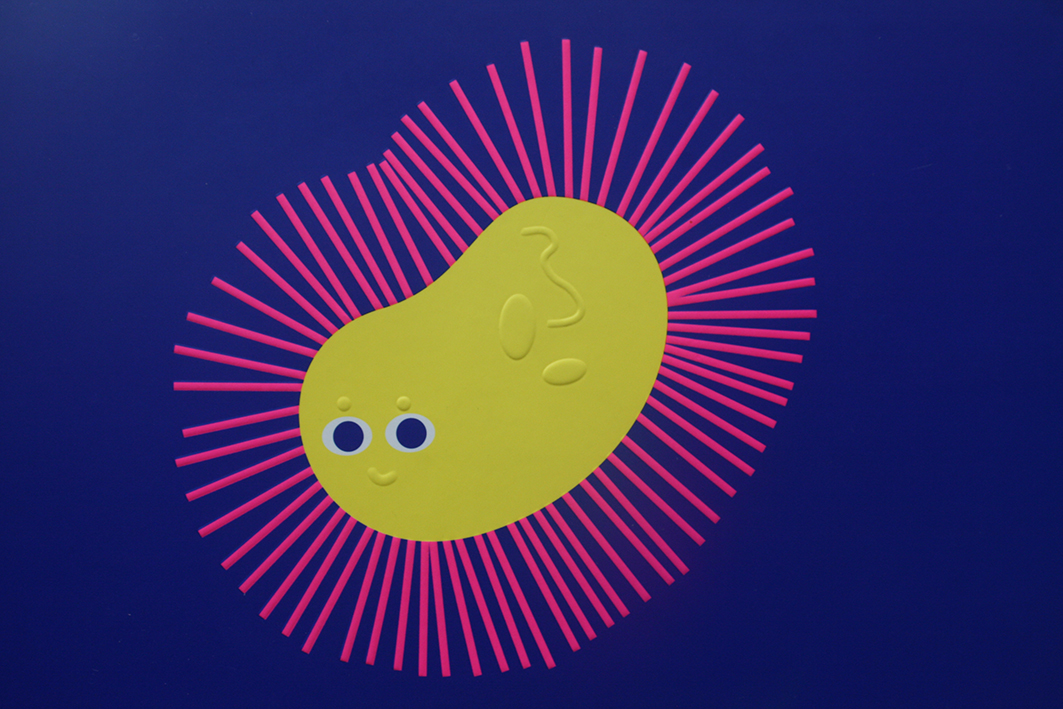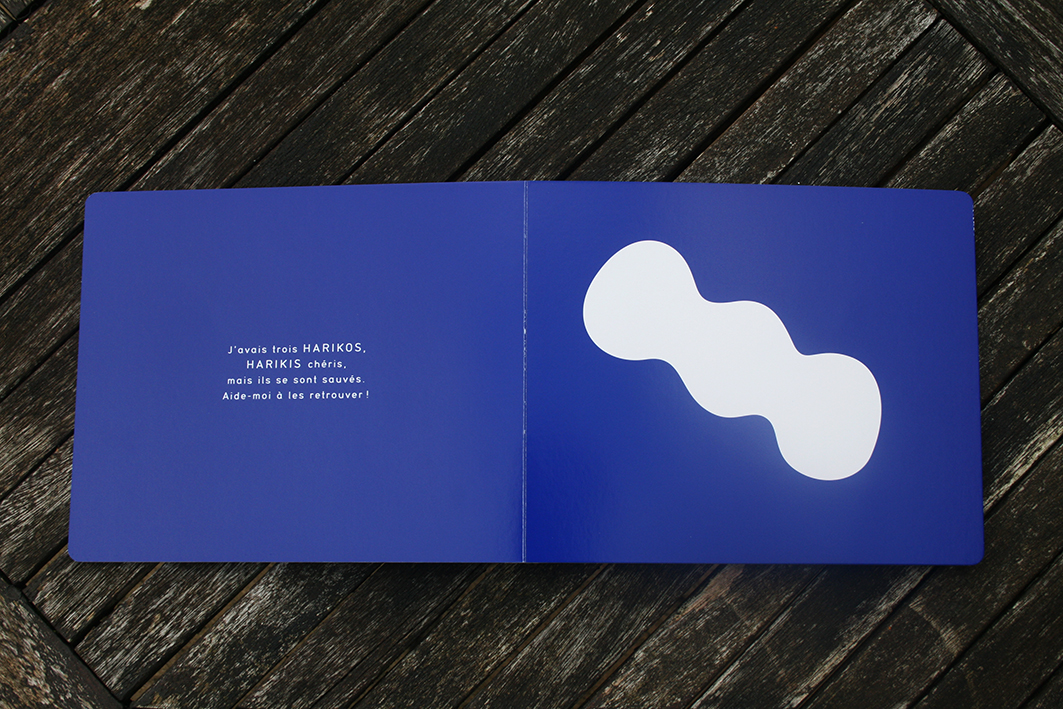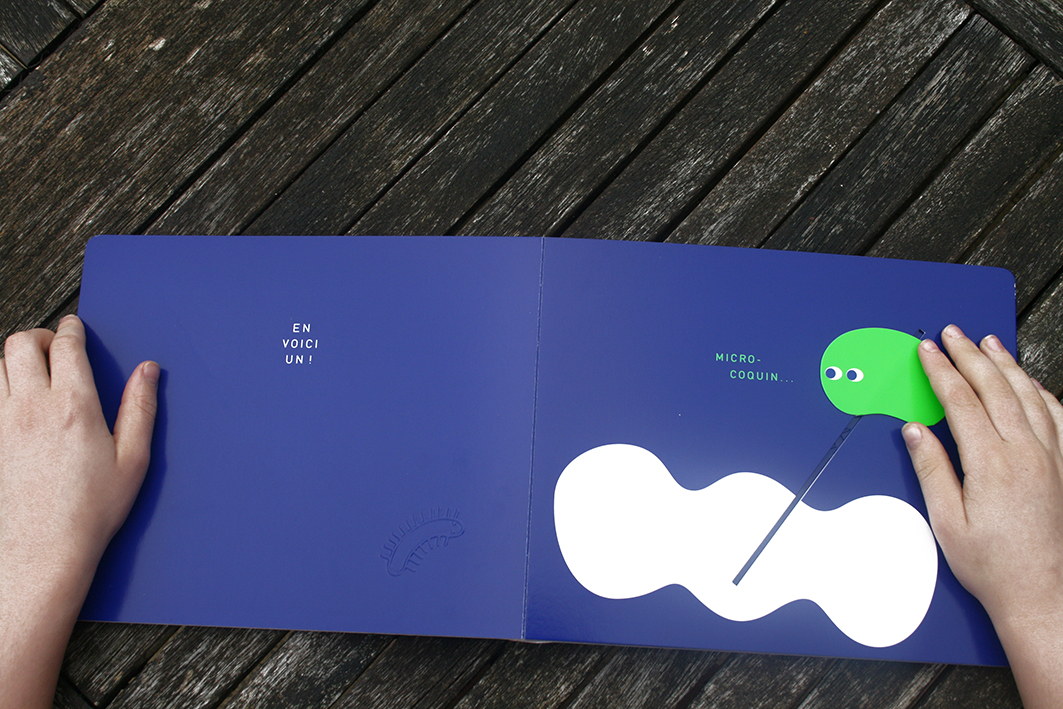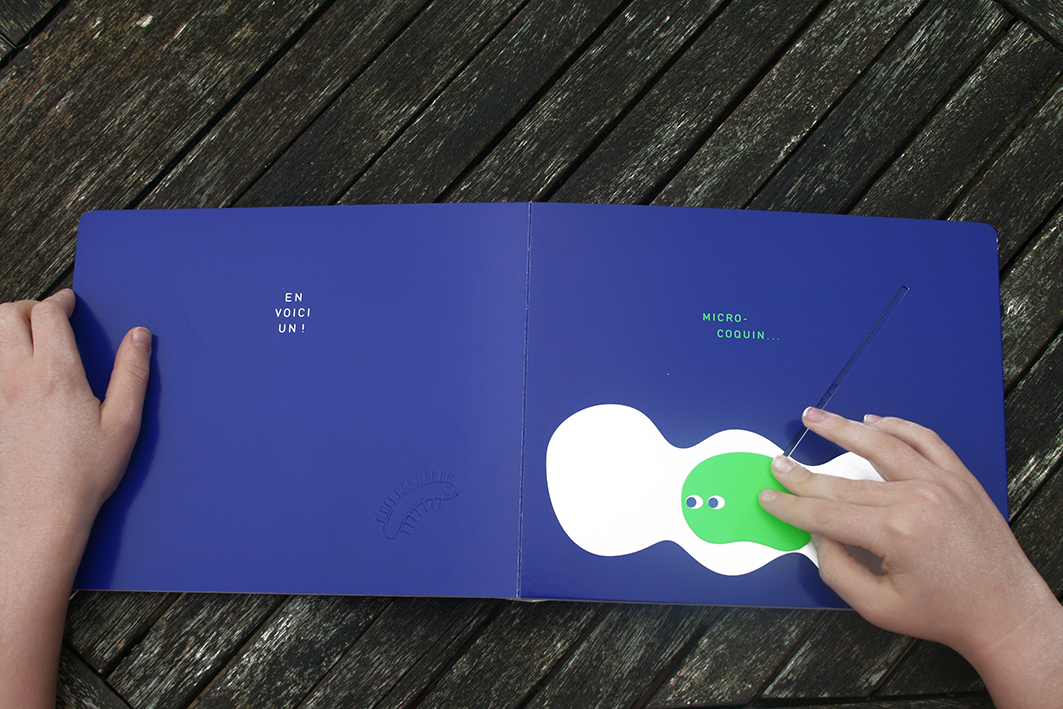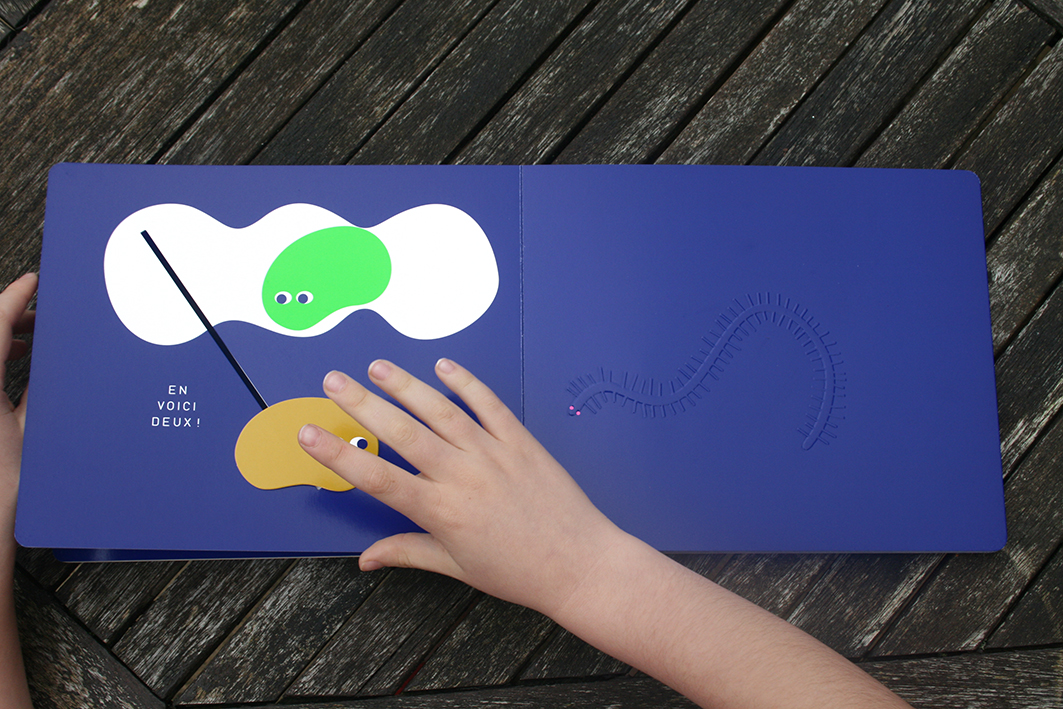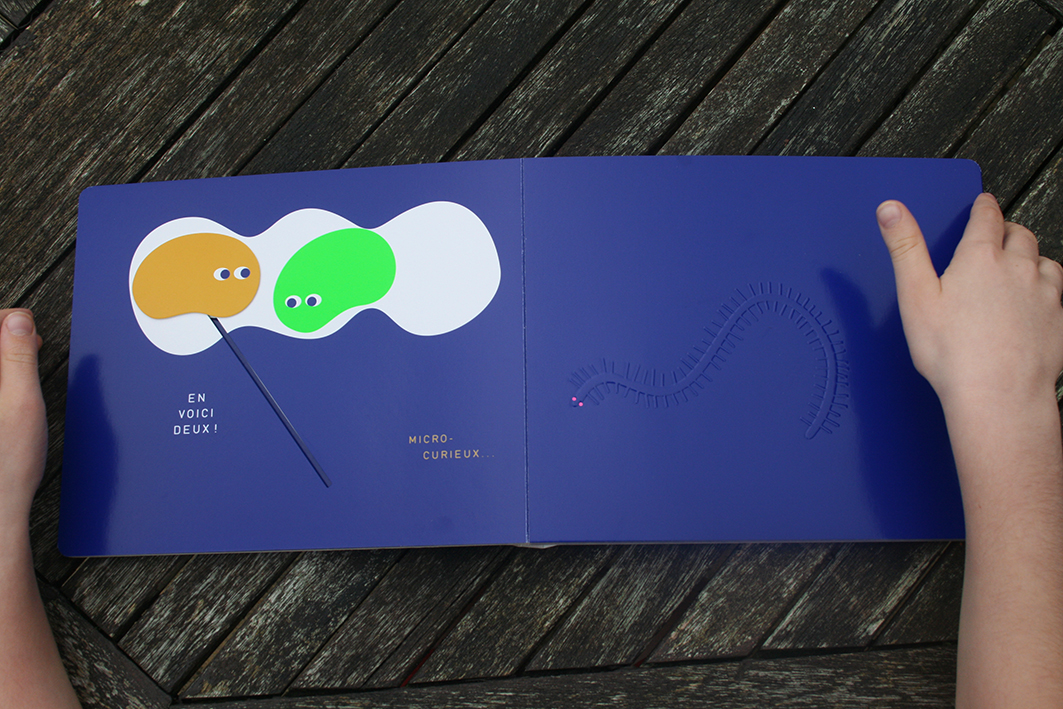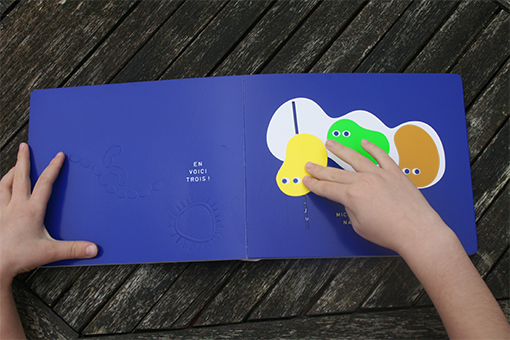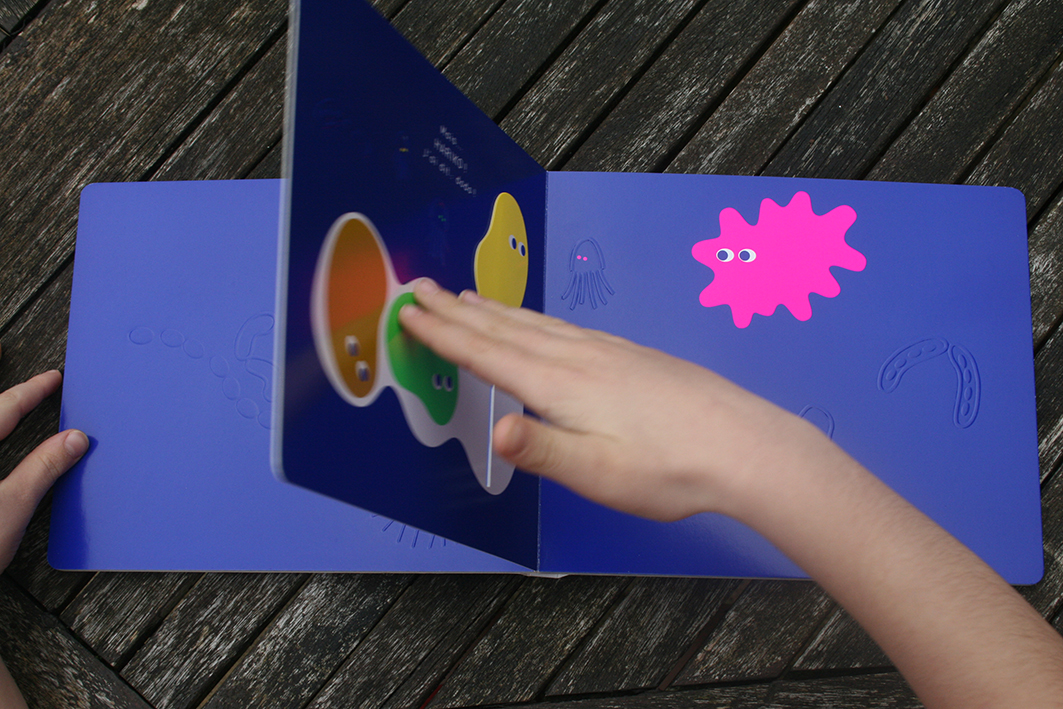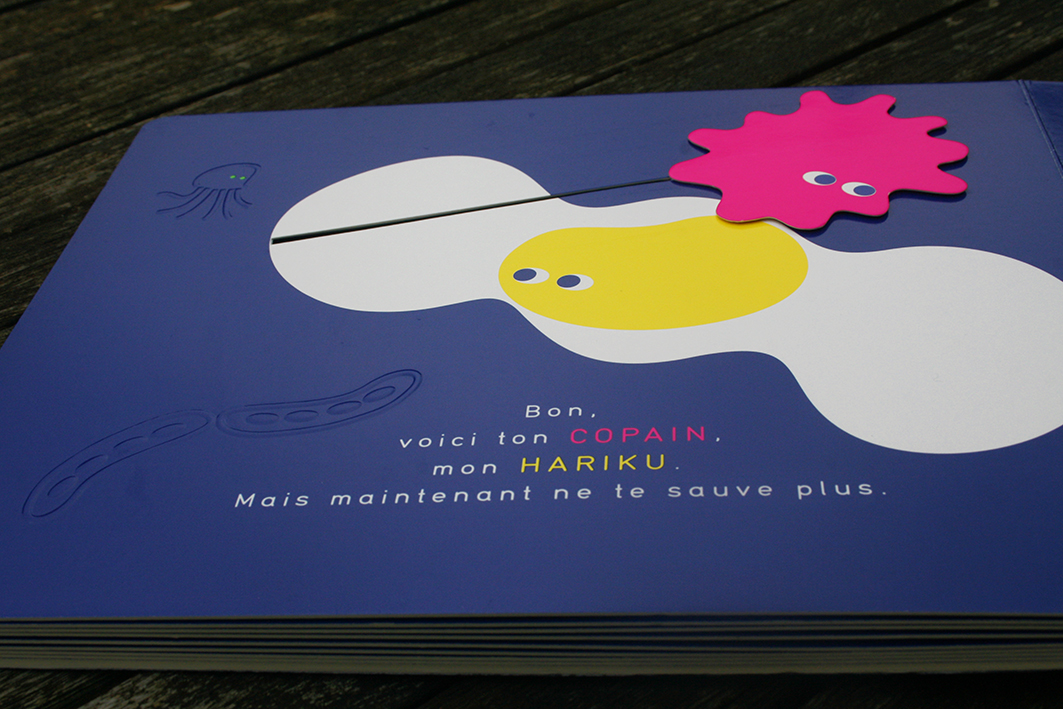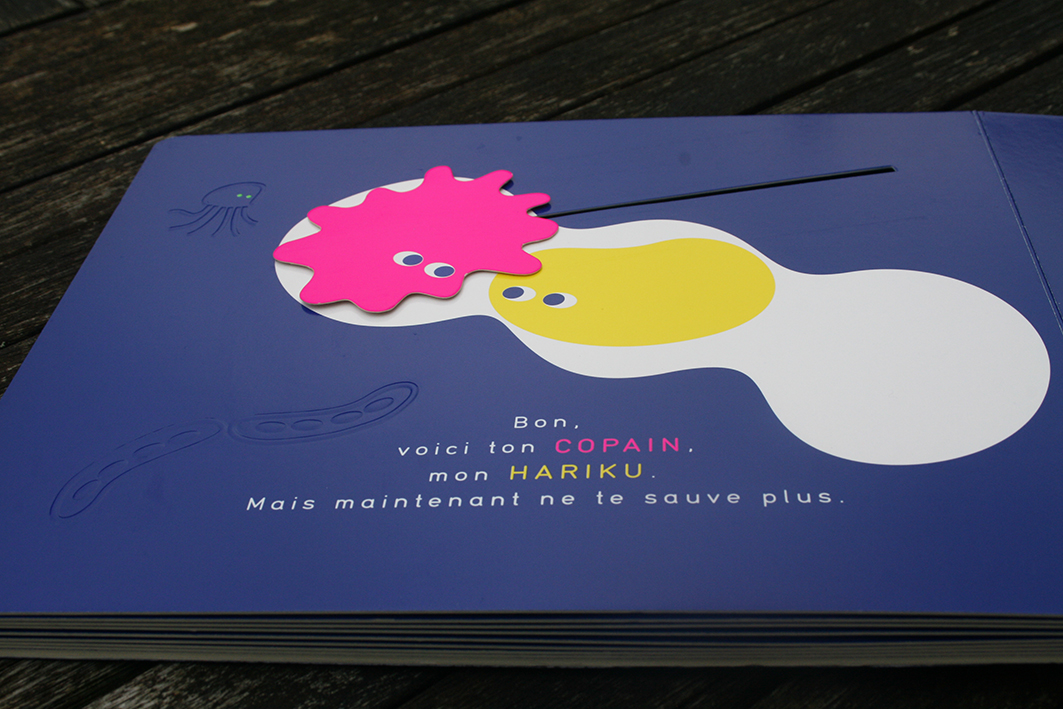 Inspiré d'une histoire vraie, l'origine de la vie sur Terre, Hariki tisse un lien subtil entre les origines de nos cellules et la curiosité incontrôlable des enfants. Les unes naquirent à partir de transformations et d'intégrations de bactéries inconnues, les autres cherchent à découvrir tout ce qui les entoure et imposent aux adultes leur regard neuf, les forçant ainsi à assouplir leur point de vue et remodeler leur monde. Mais les parents sont aussi ceux qui encouragent les enfants dans ces découvertes parfois effrayantes, à condition le soir… de faire dodo !
Les tout-petits font avancer notre histoire, en manipulant les harikis, en les déplaçant, pour peu qu'ils se laissent faire.
Cela leur facilite la compréhension du récit, et bien sûr les amuse ! L'embossage révèle d'intrigantes petites créatures…
Hariki is based on true facts : the history of Life on Earth ! Fizzling with energy, the first existing cells become a metaphor of our little ones. They wander about, meet other things, evolve… Parent's role is to guide them through their spectacular and sometimes freaky transformations, on the condition that everybody get to bed in time !
2019, Les Grandes Personnes.