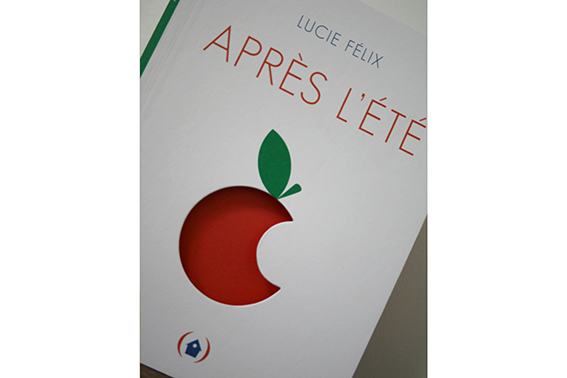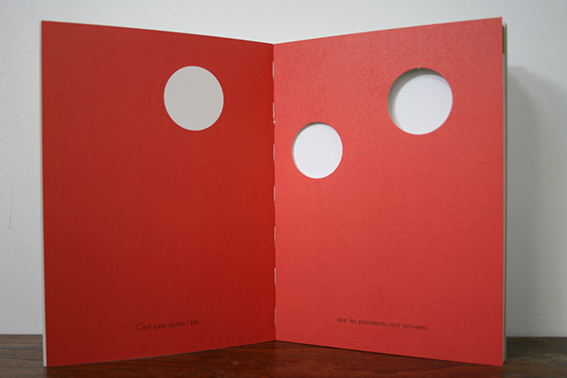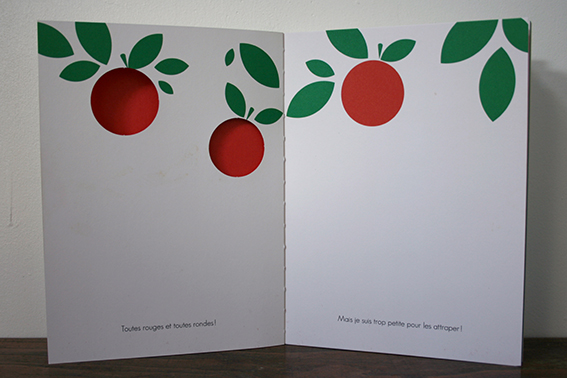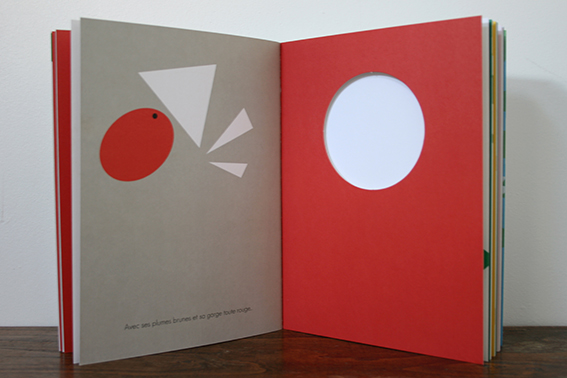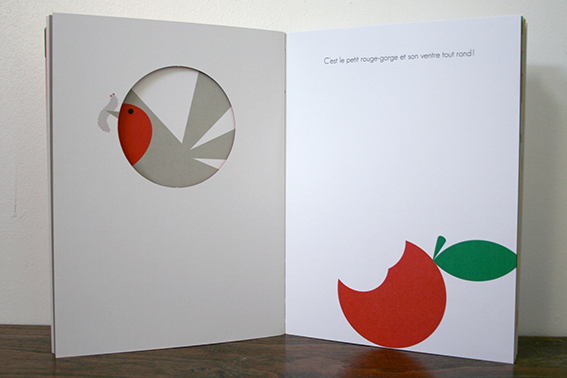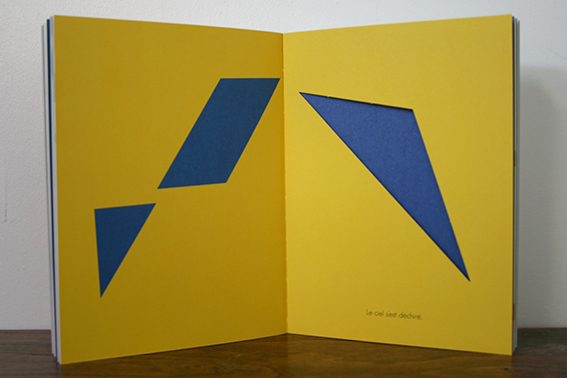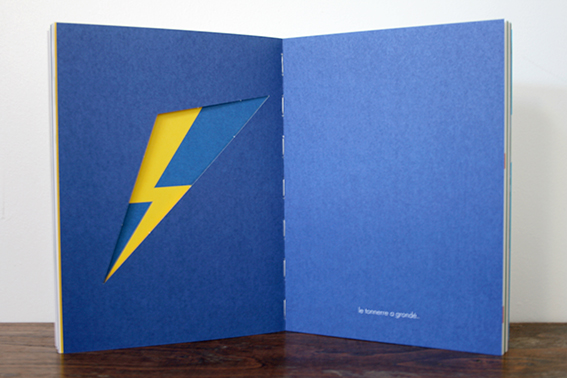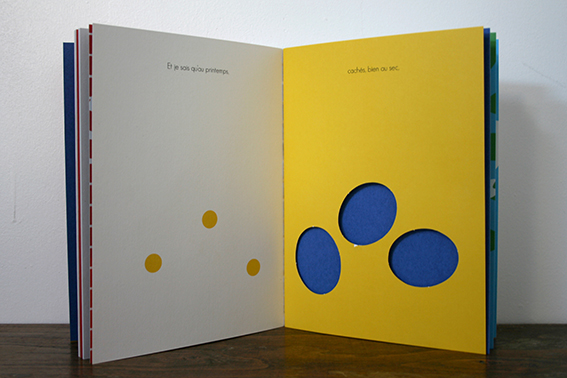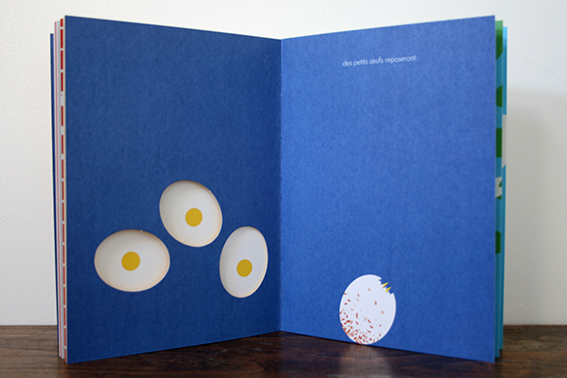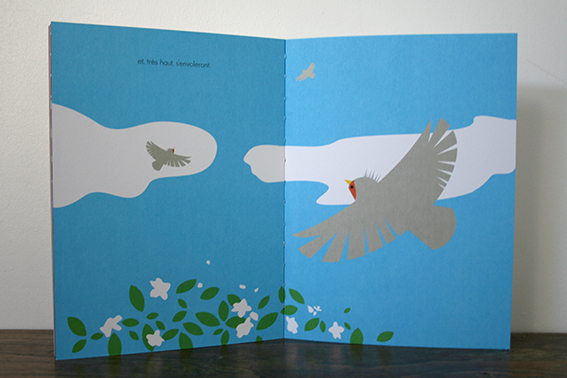 De nouveau, les formes géométriques dirigent l'histoire. Celle-ci se développe plus longuement, et nous emmène de l'été au printemps. Une enfant astucieuse construit une échelle pour attraper des pommes, un nichoir pour de petits rouges-gorges, et saura quoi faire lorsque l'orage l'aura détruite…
Site des Grandes Personnes ici.
Shapes are also leading this story. It is a little longer and takes the child from summer to spring. A cunning little girl builds a ladder to pick out-of-reach apples and a robins bird house. She knows what to do when the storm comes and crashes it down to pieces.
2013, éditions des Grandes Personnes