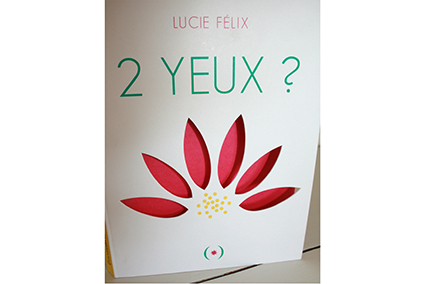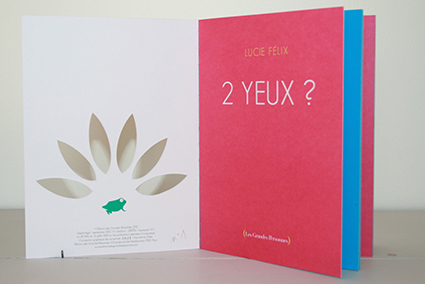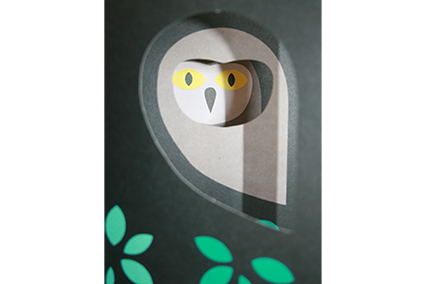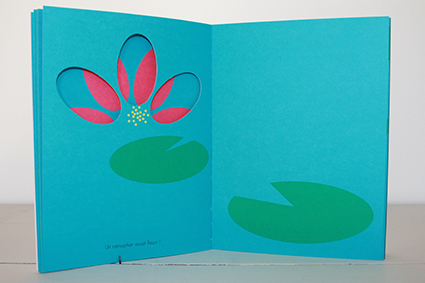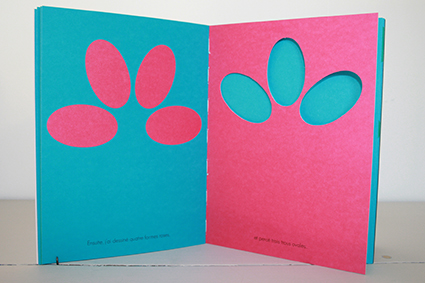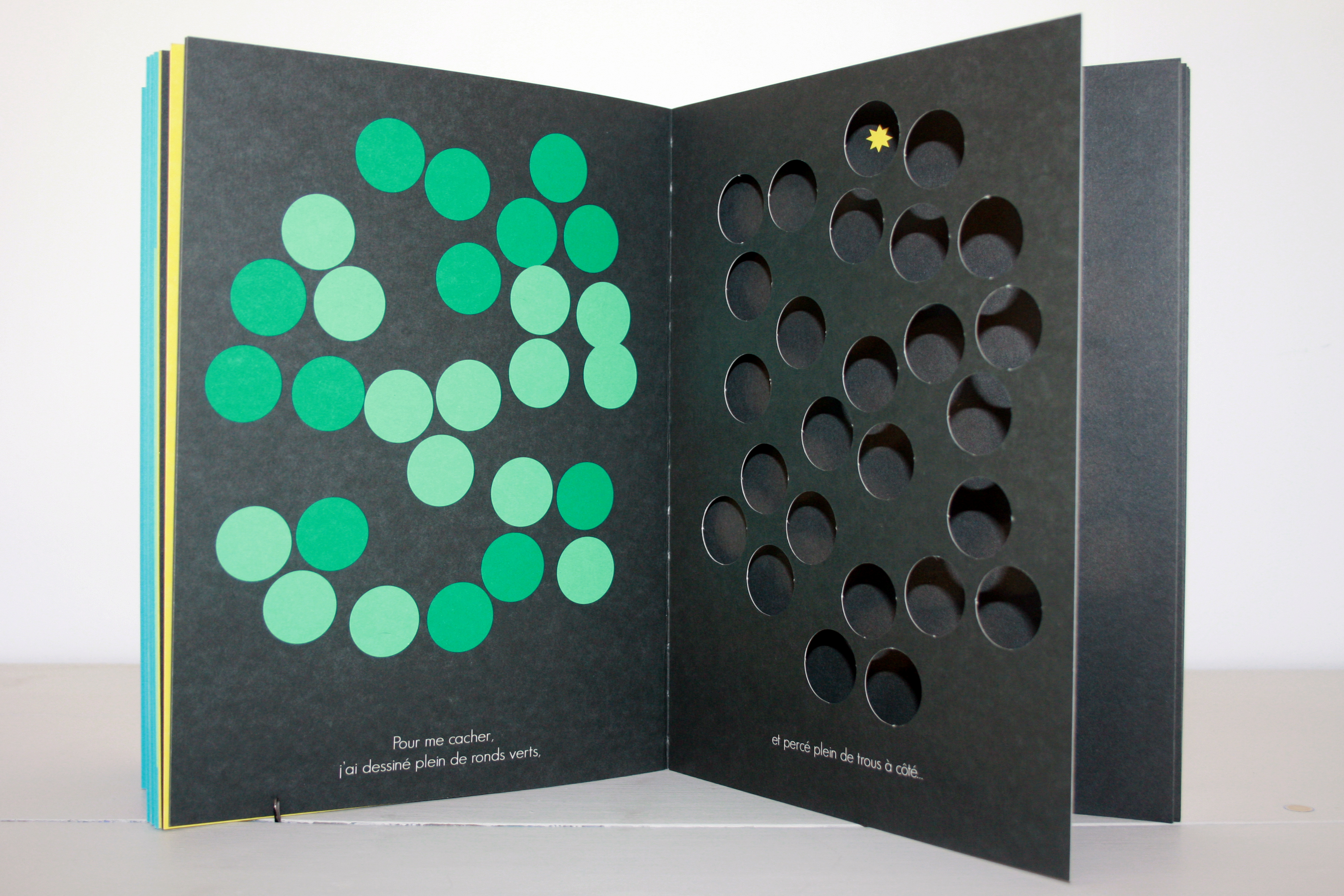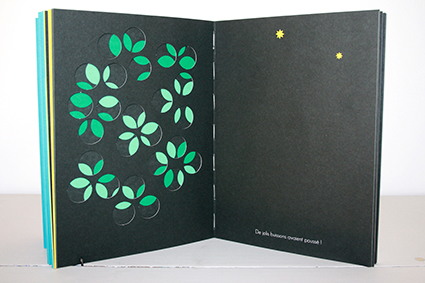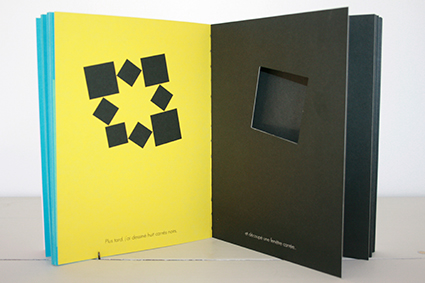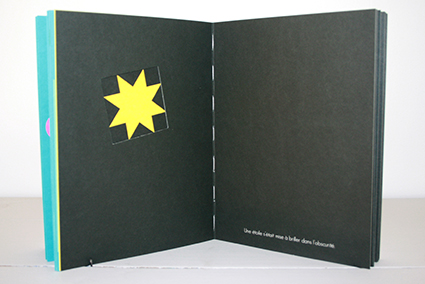 Comme les devinettes, ce livre s'amuse à surprendre les enfants. A partir de formes géométriques, un jeu de cache-cache dans les pages fait apparaître le récit tout doucement. Tournez les pages, et les carrés deviennent des étoiles dans l'obscurité, les ovales des fleurs de nénuphars sur l'étang ! Les enfants s'amusent à deviner, à revenir en arrière, à comprendre.
Site des Grandes Personnes ici.
This book engages children through visual illusions….What do we see? Squares, or a star rising up in the dark sky? Ovales, or a water lily blooming on the pond? Through holes in the pages, shapes start to make sense and the story unfolds slowly as the children turn the pages. They move forward and backward, and get achievement when they can say: I understand!
This book has received several awards in France, among them: "The 2013 witches' award", given by a large number of librarian and booksellers specializing in children's books: prix sorcière
2012, éditions des Grandes Personnes
Prix Versele 2015 (merci les enfants !)
Prix du 1er Album des libraires et bibliothécaires spécialisées jeunesse, 2012
Prix Pitchou 2013, Salon de Saint-Paul-Trois-Châteaux
Prix Sorcières 2013 catégorie Tout-petits
Et aussi le Prix de la fête du livre de Vaux-le-Penil et le Prix de la fête du livre d'Eaubonne décernés par les petits lecteurs eux-mêmes !