BRAVO mon petit frère !! / Congratulations little brother !!
---
La résidence en quelques mots : cette résidence de 6 mois est portée par un groupe de biliothéquaires super motivés dont certaines sont bénévoles, sur un territoire très variés : Les Mureaux, une grande ville, et des communes plus petites voire rurales aux alentours (Les Mureaux, Meulan, Vaux-sur-Seine,Tessancourt-sur-Aubette, Juzier, Oinville-sur-Montcient, Bouafle, Ecquevilly).  Les enseignants se portent volontaires pour m'accueillir dans leurs classes pour des ateliers conçus spécialement pour cette résidence. (je vais aussi dans des crèches). En parallèle je travaille sur un  nouveau projet d'édition.
Ce livre s'adressera aux tout-tout-petits, mais suprise… Il y a encore beaucoup de travail !
A few words about the residency : this 6 month residency is led by a super active group of public librarian (some are volonteers), in a very diverse area to the north-west of Paris : towns and small villages. I meet children from 2 to 5 years old, to give workshops specially concieved for this residency. Meanwhile, I work on a new book.
My next book will be for the very very little ones, but surprise… Still lots of work ahead !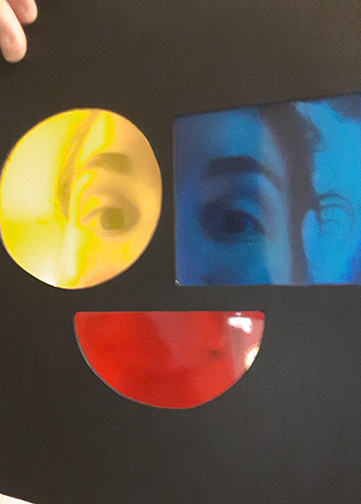 ---
Je suis très contente de la tournure que prennent les ateliers. Je rencontre chaque classe à deux reprises.  La première  séance est un jeu qui donne à chaque enfant un rôle à tenir dans une grande histoire imaginée et racontée tous ensemble. Ils sont tour à tour spectateur, acteur, musicien. Des photos de cet atelier seront visibles bientôt. La deuxième est un atelier de peinture. L'imaginaire  de la première séance sert de point de départ à la deuxième.
I am happy the whorkshops are turning out pretty good! I meet each group two times. In the first session, the children play a full-scale story in which they all have a part. We imagine and tell the story together, and the children get to be spectator, actor, musician… The imaginary world we have created in the first session is the steping stone to the second whorshop, which is a painting session.
Voici quelques peintures d'enfants d'une classe de moyen+grand (Oinville sur Montcient). Ils se débrouillent très bien, chacun dans son style !!
Here are some of the picture painted by children from 4 to 5 years old in the village of Oinville sur Montcient. They did very good, each in their own style!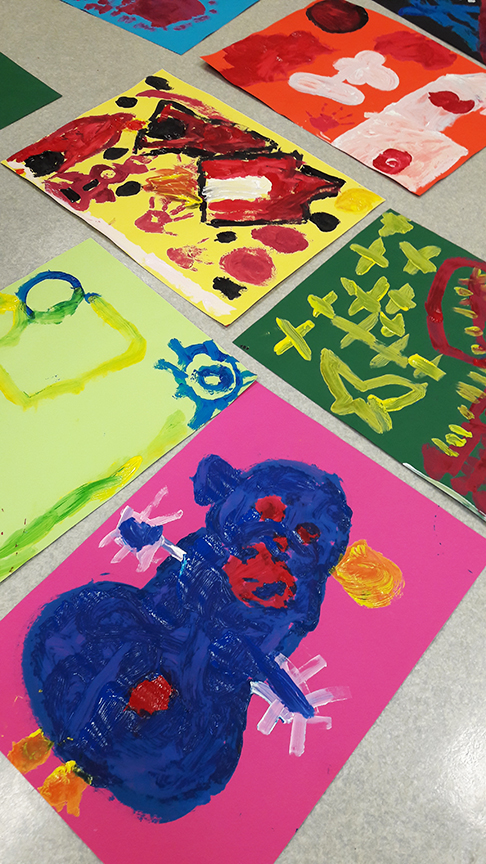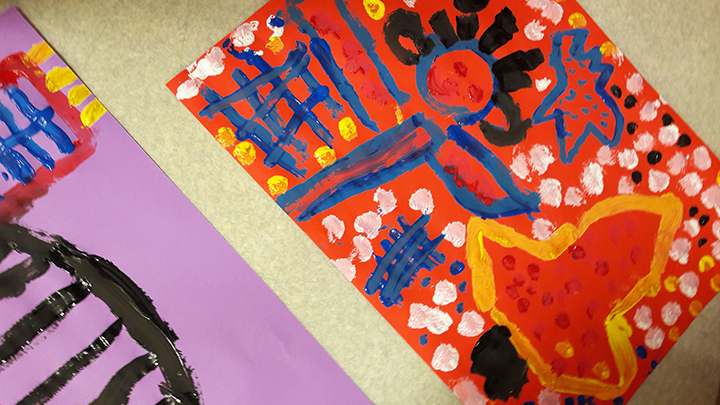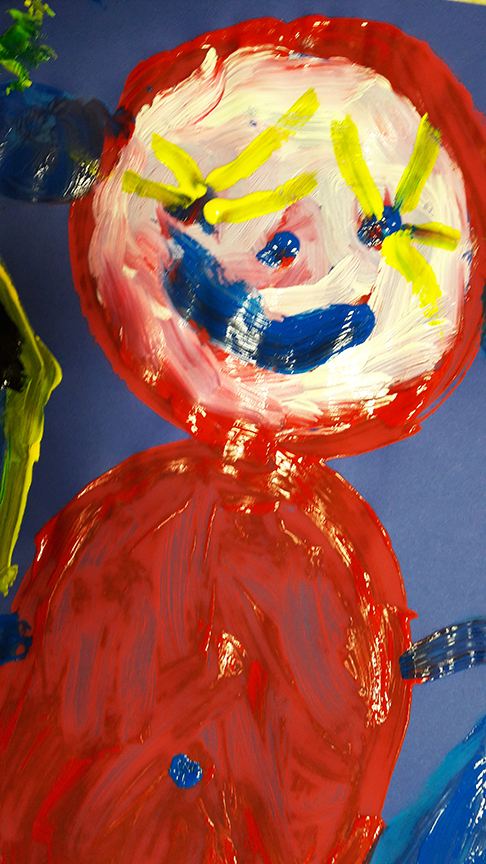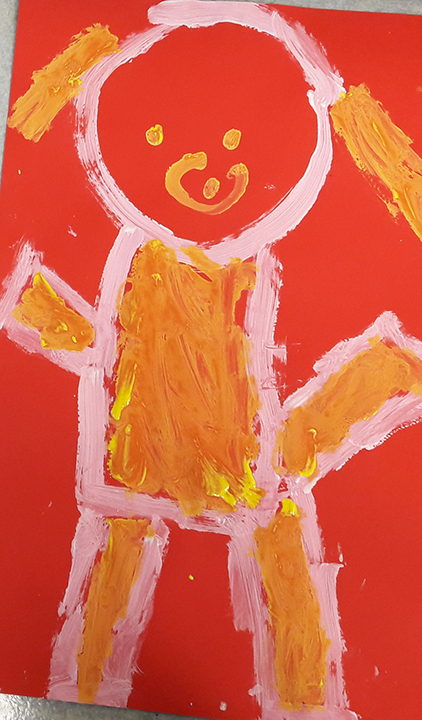 ---
Recent Posts
Categories
RSS Feeds